Extreme Rabbit (エクストリームラビット, Ekusutorīmu Rabitto) is a combination shoot hissatsu technique.
Users
Info
It was first used in episode 34, by Fei and Tenma both in Keshin Armed and scored a goal against Rau Sem's Keeper Command 16.
It appeared again in episode 36 used by Fei and Tenma in Tenmas to stop Master Dragon from kidnapping Kinako but it failed.
Usage
Both user bounce at the same time in a crossed pattern. The background changes to a night sky with a large, yellow full-moon when they bounce the last time. The users grab each other's hands and the main one swings around the other, kicking the ball that divides into three balls that bounce randomly towards the goal with a light green aura with bluish rings.
Slideshow
Anime
Video
Anime
Chrono Stone game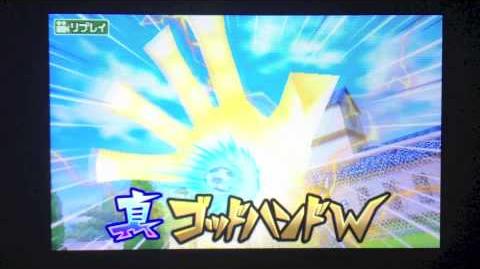 Inazuma Eleven GO Strikers 2013
Trivia