Inazuma Eleven GO Strikers 2013
Inazuma Eleven GO Strikers 2013 (イナズマイレブンGOストライカーズ 2013, Inazuma Irebun GO Sutoraikāzu Ni-zero-ichi-san) is an Inazuma Eleven spin-off game for the Nintendo Wii, featuring characters from the original DS games, and the main characters of Inazuma Eleven GO and Inazuma Eleven GO Chrono Stone. It was revealed in the September 2012 issue of CoroCoro.
It's possible to play online with other people, even in a battle of 4 vs 4, which wasn't possible in the previous games.
Playable teams
Beginner
Shinsei Cup
Legend Cup
Advanced
Tenmas Cup
Girls Cup
Expert
FFI Cup
Emperors Cup
Master
Zero Cup
Sectors Cup
Playable characters (exclusive)
Unlockable characters/forms
Unlockable hissatsu techniques
Shoot hissatsu
Offense hissatsu
Block hissatsu
Catch hissatsu
Keshin/Keshin Armed hissatsu
Keshin Fusions
Password characters
Japanese version
Trailers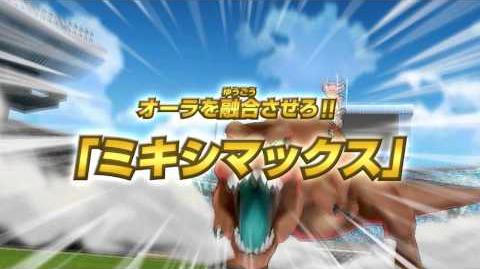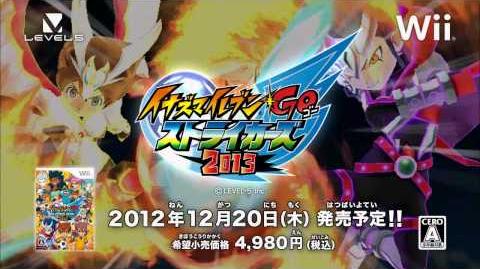 Opening
Ending
Trivia